There's something to be said for spur of the moment trips to wine country, cruising around with no plan or agenda and just popping into whichever tasting rooms catch your eye. On the other hand, that kind of approach probably wouldn't get you to Artesa Winery–which would be a real shame.
This award-winning winery is quite literally out of the way, tucked into the rolling hills of Carneros on a quiet back road off a back road. If you do happen upon it by chance, you're probably very lost. Even if you've set out to find Artesa, the thought will probably cross your mind at least once that you made a wrong turn along the way. You'll pass through beautiful countryside, drive along empty roads, and go up, up and up.
Once you reach this gem of a winery, the reward for your trek is immediate. Renowned architect Domingo Triay designed the building as a physical part of the hillside overlooking the vineyard, which naturally maintains the optimal temperature and humidity levels for aging wine. The structure is simultaneously a work of art, an architectural feat, and a soul-soothing sanctuary. Spend as much time as you need to stare, taking in the grounds and panoramic views of the Carneros landscape outside. Then head inside for a distinctly modern vibe, with clean lines, negative space and dominating statement pieces.
The staff describes the wines and winemaking process with ease and enthusiasm. Flights differ depending on the day, but Artesa's production includes Pinot Blanc, Chardonnay, Albarino, Pinot Noir, Merlot, Syrah, Cabernet Franc, Cabernet Sauvignon, Tempranillo, as well as sparkling wines made in both French and Spanish traditions.
The wines range in personality from soft and delicate to big and bold. A reserve tasting of five wines will cost you $25, or for $5 more you can take a winery tour offered daily at 11 AM and 2 PM, with a wine tasting included. For those who want an even more in-depth experience, Artesa offers a number of signature tasting and tour experiences, which require advance reservations.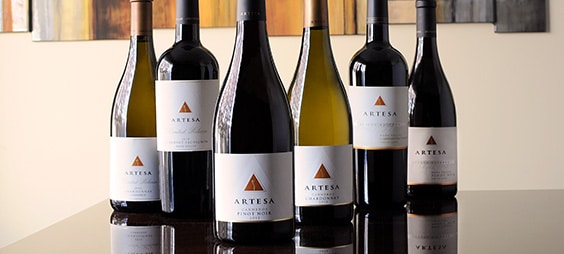 Art lovers will enjoy their "Art and Wine Tour," which includes a visit to the striking Gordon Huether Studio and Gallery ($40). "Pintxos and Wine" features Basque small plates paired with limited release wines ($60). "Tapas and Wine" also offers paired small plates, with the addition of their Grand Reserve Sparkling Wine and chocolate truffles. For serious chocolate lovers, "Chocolate Indulgence" offers guided tastings of limited production wines paired with single origin chocolates from Napa Valley-based Kollar Chocolates ($50). The "Ultimate Tasting" is a tour de force of Artesa's best wines, conducted in their barrel room; all wines tasted are limited productions of 700 cases or less ($55). "Vino con Queso" is another crowd favorite, where visitors can sample artisanal cheeses and estate wines while gazing out at the landscape ($60).
Although it produces a few wines with significant distribution, Artesa also devotes a lot of attention to small-lot winemaking. Each of these small-production, single-vineyard wines is crafted from the best blocks of the same vineyard, gathering up the best that site has to offer. The winemaker then manipulates the fruit as little as possible to allow the natural beauty of the terroir to shine through.
Artesa's roots date back to sixteenth century Spain, and much of the philosophy and winemaking pays homage to this history. The name "Artesa" is derived from the Catalan word for "handcrafted," a commitment that is deeply embedded in the winery's current operation. You can find more information about their history and wines on their website.
If you'd like to make sure your next wine country trip includes a visit to Artesa Winery, schedule your trip with Simply Driven. We'll make sure you only get lost if you want to.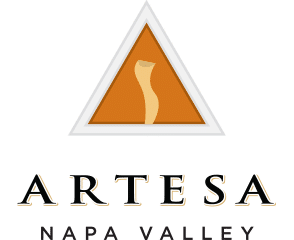 707-224-1668
1345 Henry Road,
Napa CA 94559