Atop a hill, overlooking the curving Russian River and the valley that's become synonymous with elegant Pinot Noir's, stands Gary Farrell. The second you enter the gates and begin winding your way up the steep, curved driveway you know you're in for something special. An iconic wine country vineyard. A visit to Gary Farrell offers much more than the chance to try their award winning Pinot. The knowledgeable staff and breathtaking views can convert the casual taster into an oenophile.
Gary Farrell started making wines in the 1970's, releasing his first label in 1982. Farrell spent years working alongside influential vintners such as Joe Rochioli and Tom Dehlinger. Along the way developing strong relationships with reputable growers. Farrell retired from the winery in 2006, and while the winery doesn't have any vineyards of its own, these enduring relationships have allowed the winery to produce consistently refined wines. Farrell might not be punching down grapes at the hilltop house, with sweeping views, but the winery continues to impress and live up to the dream tasting room Farrell envisioned.
Today, the winemaker is Theresa Heredia. Heredia has worked to maintain the complexity and elegance of the winery while introducing her personal flare. Since coming on board, she has expanded the wineries portfolio and experimented with different winemaking techniques. These techniques include whole cluster and native yeast fermentation, as well as extended maceration. Wondering what all these highfalutin terms are? You can learn all about them and more on one of Gary Farrell's winery tours.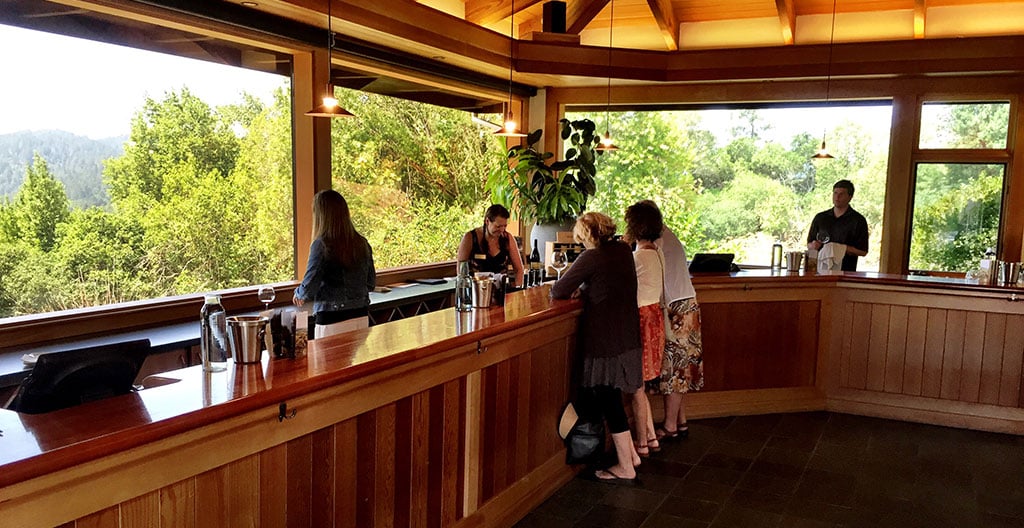 With the opening of the new tasting room, Gary Farrell Winery introduces three in-depth tasting experiences. The Inspiration Tasting takes a journey through some of California's finest Pinot Noir vineyards in a curated flight of vineyard-designated Gary Farrell wines, library vintages and special, limited production bottlings. Personally hosted in The Inspiration Room by an estate sommelier, this shared educational tasting experience also includes three artisan small-bite food pairings specially prepared by Chef Didier Ageorges. The Exploration Tour & Tasting is a behind-the-scenes tour of the winery, accompanied by a detailed, lively discussion of the winemaking process from grape to glass. This experience culminates in the Meadow View Room with a tasting of five highly-allocated, single-vineyard wines paired with a selection of artisan cheeses and nuts along with a Gougères Dijonnaise bite. The Elevation Tasting gets at the heart of the Gary Farrell winemaking philosophy: great wines are expressions of great vineyards. This tasting allows guests to experience some of Gary Farrell's iconic vineyard bottlings through a tasting of five vineyard-designated wines served with a selection of artisan cheeses and nuts.
If you're planning a Russian River Valley tour to explore the wineries of Westside Road, Gary Farrell is a true gem and well worth working into your wine country itinerary. You can learn more about them on their website https://www.garyfarrellwinery.com/.


10701 Westside Road
Healdsburg, CA
(707) 473-2909