There's no shame in drinking pink wine. In fact, there's a lot of fun in it.
Encompassing a wide array of varietals and winemaking methods rosés have a little bit of everything. Tasting through Russian River's pinks is pleasant and provoking. If you're looking to taste the rosés of the area we've arranged the perfect day tour.
To get the best of Russian River rosés, have us pick you up and take you to our favorite pink producers.
Russian River Rosé Day Tour
Just south of Healdsburg, J Winery is a great stop on any Russian River trip. If the beautiful vineyard and tasting room aren't enough to get you in the door, their sparkling Rosé is sure to do the trick. The Brut Rosé is fruity and elegant, the perfect way to turn your wine tasting expedition into a celebration.
Judy Jordan began her pursuit into winemaking at age 25, utilizing her background in Geology to craft delicate sparkling wines. As her family grew, so did her winemaking operation. She expanded into region specific varietals such as Pinot Noir, Chardonnay, and Pinot Gris, naming her first Pinot Noir Nicole after her daughter.
There are plenty of enticing options for guests, including tastings, food pairings and winery tours. There is something for every budget and time frame. Try the sparkling Rosé in the J Bubble Room tasting (a seated tasting that includes a food pairing) or go behind the scenes and take a tour to learn how their wines are produced.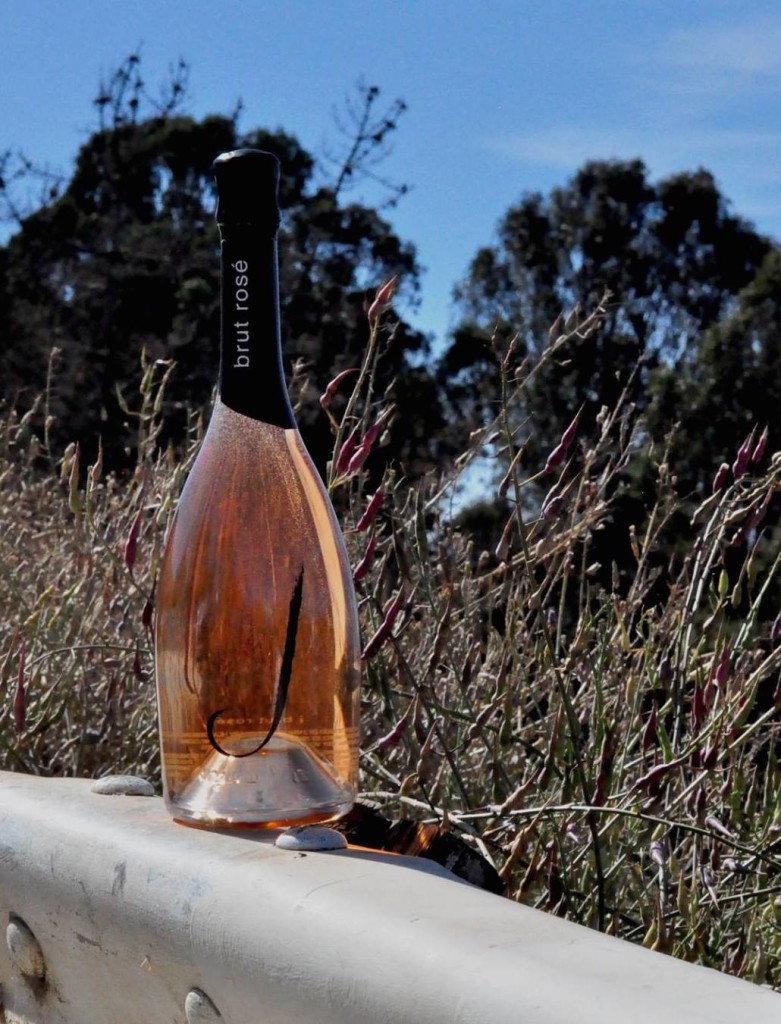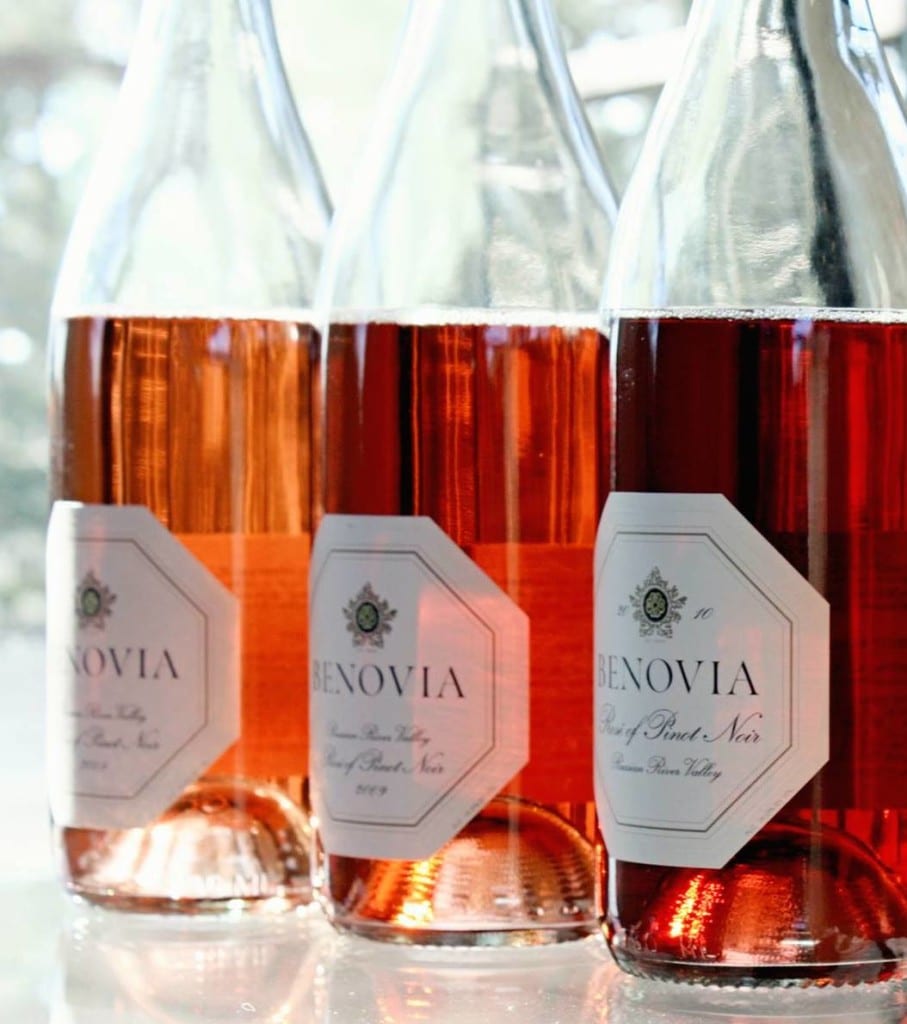 A true family winery, Benovia is the creation of Mary Dewane and Joe Anderson, who named the winery after their father's, Ben and Novian. They sought to create a winery their dads would be proud of; one that instilled the values of their childhood. The result,  an artisan winery built around an incredible team and a commitment to quality wines. Benovia produces their wine in small batches, including a beautiful Rosé of Pinot Noir.
Mary and Joe have created a new family through their team of winemakers and business professionals. Everyone prescribing to a vision of fun wines made with integrity. A visit to Benovia converts many a taster into a "Benovian", but all visits are appointment only.
Finish your day of rosé at Taft Street Winery. This family owned winery produces wines in the "garagist" style. It may not be the chateaux like houses or open-air tasting rooms that usually come to mind, but Taft Street has more than enough charm and spirit to make up for it. In the spirit of Bordeaux's renegade winemakers, Taft Street Winery is producing wines that are truly a reflection of their love of the craft. No frills, no fuss, just good, unintimidating wines made in a garage.
Their garage made wines have a price point that will make your wallet happy. You can taste them all for $5, and you can keep the rosé party going at home for just $18 a bottle.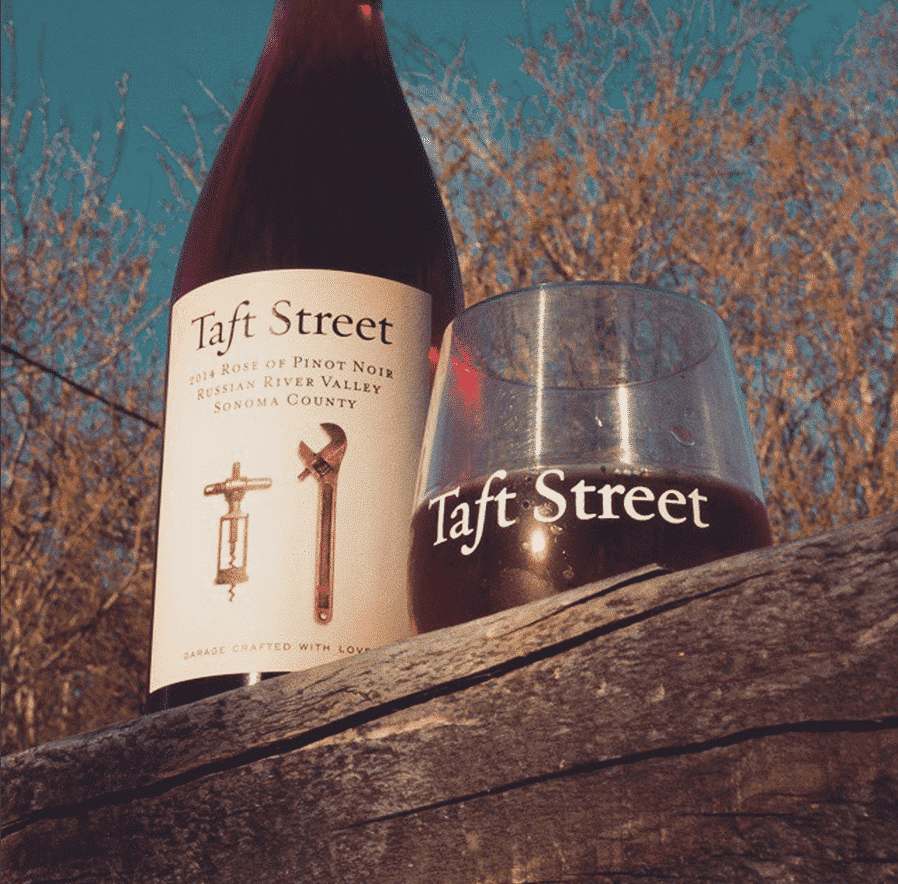 Other Russian River Rosé producers to try:
We are always looking for new Russian River Rosés to discover. If you know some hidden gems or vineyards we forgot keep the discussion going in the comments below!