Rutherford wine tours… it's all in the dust. The late, revered winemaker André Tchelistcheff said, "It takes Rutherford dust to grow great Cabernet." This evolved to represent the commitment to quality and connection to the soil shared by Rutherford's vintners.
3,500 acres of vineyards nestled between the Mayacamas and Vaca mountain ranges, in the widest part of Napa Valley, make up the Rutherford appellation. This unique placement means Rutherford receives more sunlight than any other part of the Valley and doesn't have any vineyards above a 500 foot elevation.
Rutherford wine tours can explore the historic treasures of this region at Inglenook & Beaulieu which have both been around since the turn of the century and produced wines that were on the Wine Spectator Napa Valley Cabernet Hall of Fame list. But don't stop there, the wineries in Rutherford are truly world class and produce some of the most sought after wines of Napa Valley.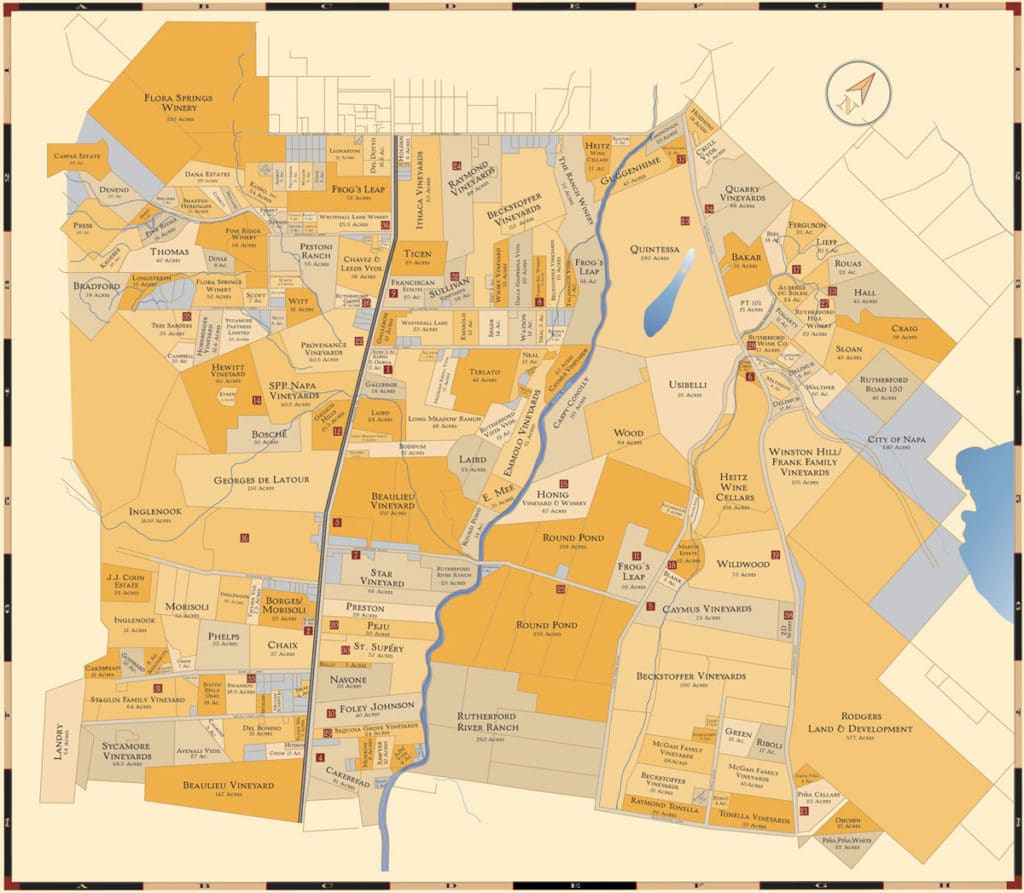 Video from Rutherford Dust Society
While you're enjoying a Rutherford wine tour, you may want to jump out of pure wine tasting mode and visit Round Pond for the Il Pranzo lunch experience. This experience begins with a tour of the winery garden and olive grove, followed by a curated lunch on the winery terrace overlooking the vineyards and the Mayacamas mountains.
Highlighting the best wineries for Rutherford wine tours is tough because there are so many great places to visit in this area and it holds a special place in my heart since I was general manager at a Rutherford winery. But, here's some of our clients favorite places to visit.
Favorites for Rutherford Wine Tours
It's possible to get completely wrapped up in Rutherford wine tours and forget there's more to Napa Valley, we've done it. Regardless of whether you want to spend your entire day here or have it as part of complete Napa Valley day, we look forward to crafting a visit tailored to you.
---