A Napa Valley sparkling wine tour… not all wines produced in this valley sit quietly in their glass. For those who would prefer to spend their day exploring the world class effervescent offerings found in Napa Valley, we've planned a day just for you.
Sure Napa Valley is synonymous with Cabernet Sauvignon and the rest of the Bordeaux varietals. But Sparkling Wine lovers shouldn't feel shorted, there are amazing sparkling wine producers here in Napa Valley and for some of them, it's their primary focus… enough of them to make a day out of it.
Champagne is a sparkling wine but is called Champagne because it is produced in the Champagne region of France.
Of course the first step in this great Napa Valley sparkling wine tour is for us to pick you up. If we're not your personal driver, then the hardest part of the day will be picking the designated driver.
Napa Valley Sparkling Wine Tour - One Day Itinerary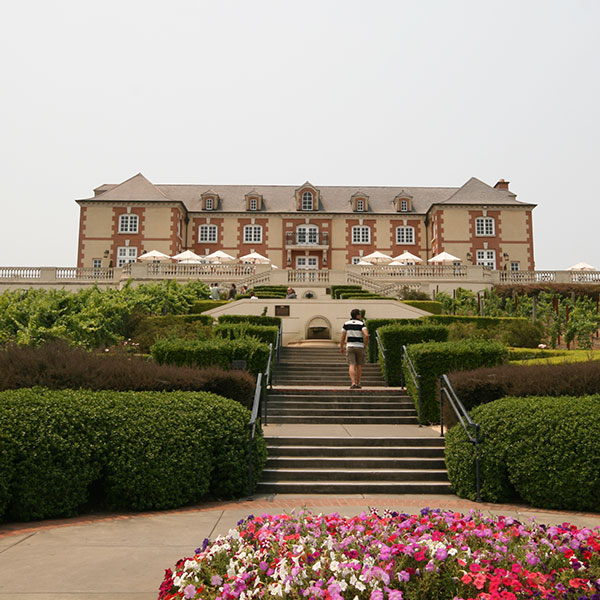 Founded by the noble family behind Champagne Taittinger, Claude Taittinger's search for a worthy U.S. counterpart began in the late 1970s. In 1987 he selected a 138-acre parcel in the heart of Carneros, Napa Valley, creating the quintessential California expression of the Taittinger style in Carneros.
At Domaine Carneros, you can relax and enjoy table service in the elegant salon or on the terrace overlooking exquisite views of the endless vineyard-covered hills of romantic Napa Valley. Wines may be tasted in flights or by the glass. Caviar and artisan cheese plates matched to their wines are also available.
Feeling super romantic? You could book a sparkling suite for just $500 a couple. A private balcony overlooking Carneros with wine, caviar, really everything you need… including a bottle of your favorite wine to take home.
In 1973, Domaine Chandon became the first French-owned sparkling wine venture in the United States. The famous Champagne producer Moët & Chandon and acclaimed cognac maker Hennessy combined forces with the mission of producing world-class sparkling wine in Napa Valley.
Domaine Chandon combines spectacular grounds against extraordinary Napa Valley vistas while you enjoy your wine in the tasting room or on the terrace.
You will also be able to select from a variety of entertaining tours and tastings of sparkling and varietal wines, tailored to suit both the casual visitor and the serious wine aficionado.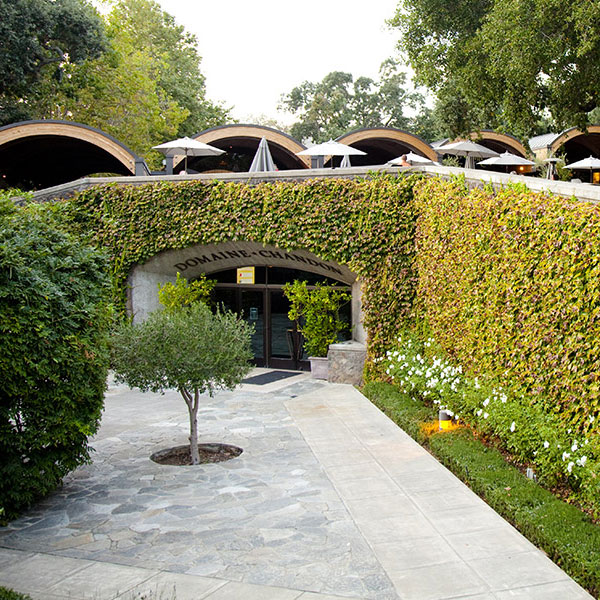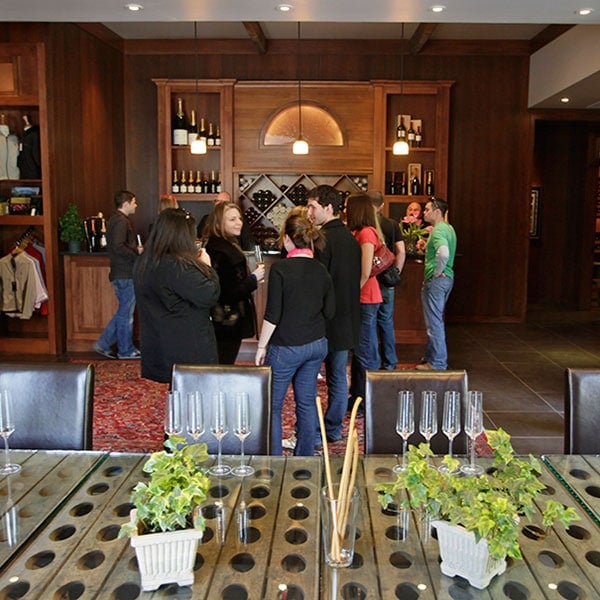 The Schramsberg estate is tucked into the densely forested slopes of Diamond Mountain, a few miles south of the town of Calistoga, and is home to the oldest hillside vineyards in Napa.
Jacob Schram founded the winery in 1862 and it was named a state historic landmark in 1957. The Davies family purchased the abandoned winery in 1965 and have since turned it into a world class winery.
Tastings at Schramsberg are in conjunction with an educational tour through their historic caves, which were dug by Chinese laborers in the late 1800's. During the tour, your guide will share the rich history of Schramsberg, introduce you to the classic method of producing sparkling wine, and end with a variety Schramsberg Vineyards and Davies Vineyards wines.
Established in the late 1970s by GH Mumm, a leading champagne brand in France, Mumm Napa follows the traditional wine making techniques of its French heritage to create the finest, hand-crafted sparkling wines.
Although Mumm Napa has a wonderful tour, at this point in your day it's time to relax and possibly take in some art. They have three casual tasting spaces with panoramic vineyard views: their beautiful Outdoor Patio, the enclosed Tasting Salon and the Oak Terrace (pictured).
For art lovers, Mumm Napa has twenty-seven gelatin silver prints created by Ansel Adams. This collection includes many of Ansel's most famous photographs including Monolith, the Face of Half Dome, Yosemite National Park, Winter Sunrise from Lone Pine and more.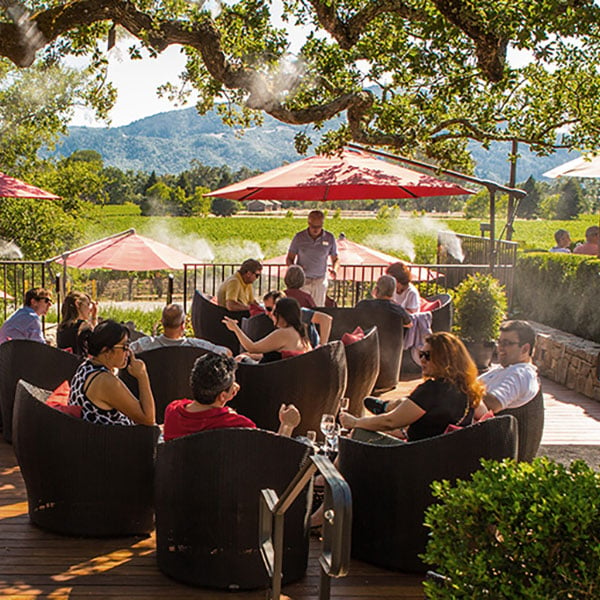 There you have it, a whole day focused on Napa Valley sparkling wine and it's a day you'll remember for a lifetime. We would love to drive you on this sparkling adventure or any custom wine tour you may want to have.
---