Alexander Valley wine tours… toasty summers, cool winters, delicious wine. The Alexander Valley's 150,000 vineyard acres nestle cozily into the coastal mountain ranges, protected from the fog and bay breezes that impact many regions in Sonoma and Napa. Vineyards on the gravelly soils of the valley floor capture direct heat from the sun throughout the day, raising the brix levels in the grapes and ultimately, the flavor in the glass. Despite the lack of coastal winds, temperatures still drop dramatically at night, which allows the grapes to retain the acidity and tannin structure necessary to balance their sun-kissed ripeness.
As one of Sonoma's larger wine growing regions, Alexander Valley produces an extensive range of different varietals. The Russian River winds its way through the valley and helps create the many distinct microclimates that allow for grape growing diversity. Bold Cabernet Sauvignon, plump Chardonnay, spicy Zinfandels, graceful Merlots, meaty Syrahs, and even nuanced Viogniers are produced from this region.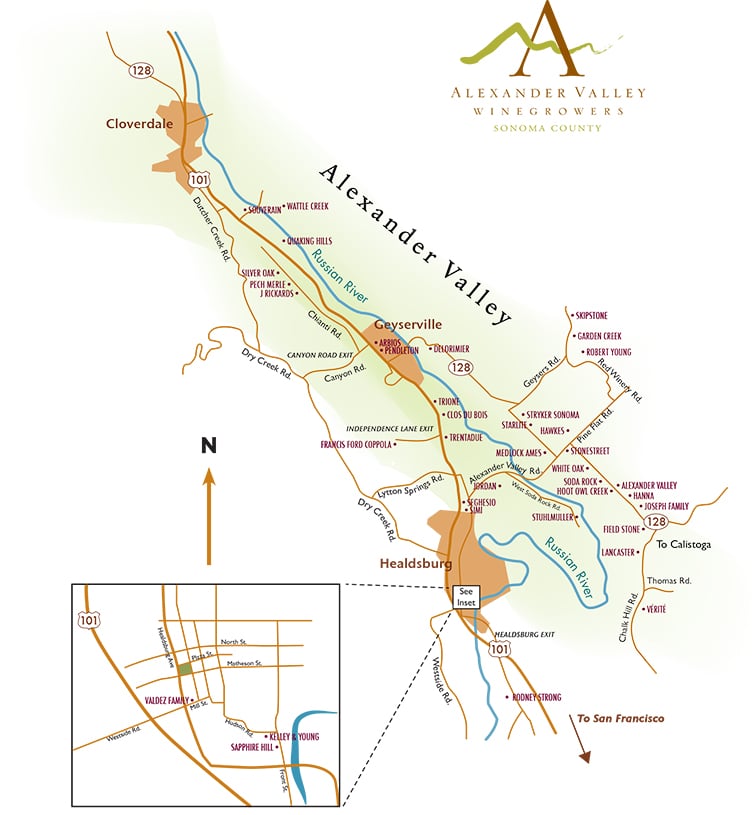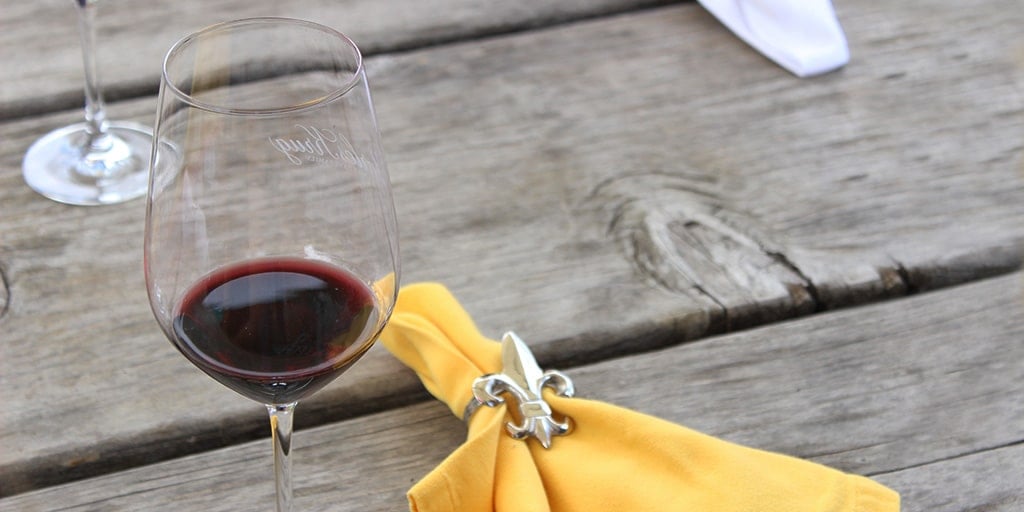 Wine country visitors can easily spend several days exploring the area, by car as well as by bike. The charming wine country towns of Healdsburg, Geyserville, and Cloverdale offer an abundance of wineries to discover, restaurants to relish, and stunning countryside to admire. Though no stranger to visitors (being only an hour's drive from San Francisco), Alexander Valley is significantly less overrun with wine tourists than neighboring Napa, and this low(er)-profile helps keep an easygoing and affable vibe going year 'round. Expect to meet friendly locals, an offbeat sensibility, and a boatload of interesting wines around every corner.
Favorites for Alexander Valley Wine Tours
No matter what your desires are, we look forward to crafting an Alexander Valley wine tour tailored to you.
---