Russian River Valley wine tours… visit the heart of Sonoma County. Growers and winemakers not only produce world-class Pinot Noir and Chardonnay, but also many other cool-climate-loving varietals that express themselves beautifully in this cooler region.
Morning fog that meanders up the valley from the ocean plus the cooling effects of the river itself make the Russian River Valley ideal for Pinot Noir and Chardonnay. Zinfandel is grown in the warmer, flatter portions of the Russian River Valley. This natural air-conditioning that the ocean and river provide allow for longer hang times and full flavored complexity.
Our personalized Russian River Valley wine tours will help you decide which of the more than 15,000 acres of grapevines, 35 varieties of wine and 110 wineries are the right match for you.
While all those vines, varieties and wineries provide for Russian River Valley tours of incredible diversity, there is a common thread among all the properties: hand-crafted wines of exceptional quality, richness and bright natural acidity and wineries made up of passionate and dedicated people who love the region.
Add to your visit by stopping at some of the diverse local shops in Healdsburg, Windsor, Guerneville or Sebastopol. Or perhaps dining at one of the many restaurants, catching a live performance on the Plaza or sampling some of the local gourmet products like artisan cheese will round out your experience.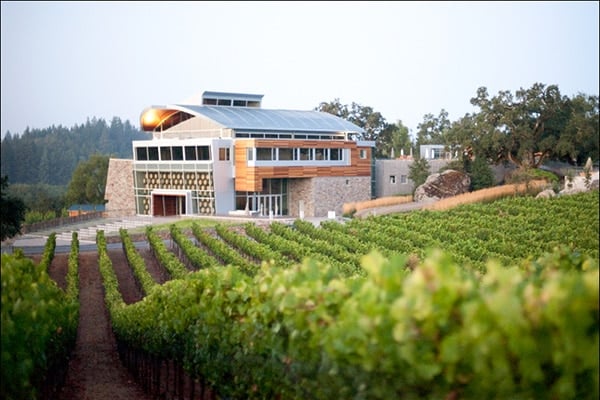 Favorites for Russian River Valley Wine Tours
No matter what your desires are, we look forward to crafting a visit tailored to you.
---