Sonoma Valley wine tours… the birthplace of California's wine industry. Encompassing five very distinct viticultural areas, Sonoma Valley wines express the region's natural diversity: steep mountains, rolling benchlands and fertile plains. As though nature assembled the very best elements for winegrowing in one place.
More than 55 wineries, on 13,000 acres of vineyards, are located throughout Sonoma Valley. The vast diversity of terrain, soils and microclimates found in Sonoma Valley allows vintners to craft a remarkably wide range of varietals and styles. Big, bountiful Cabernet Sauvignon from the hillsides and benchlands. Pinot Noir and Chardonnay that ripens to delicate perfection in the cooler areas close to the San Francisco Bay. Zinfandel, with vines dated in the triple digits, have been perfected in the lowlands. Everything an oenophile could ask for, in one historic region.
Our personalized Sonoma Valley wine tours will help you decide which of these 55 wineries are the right match for you.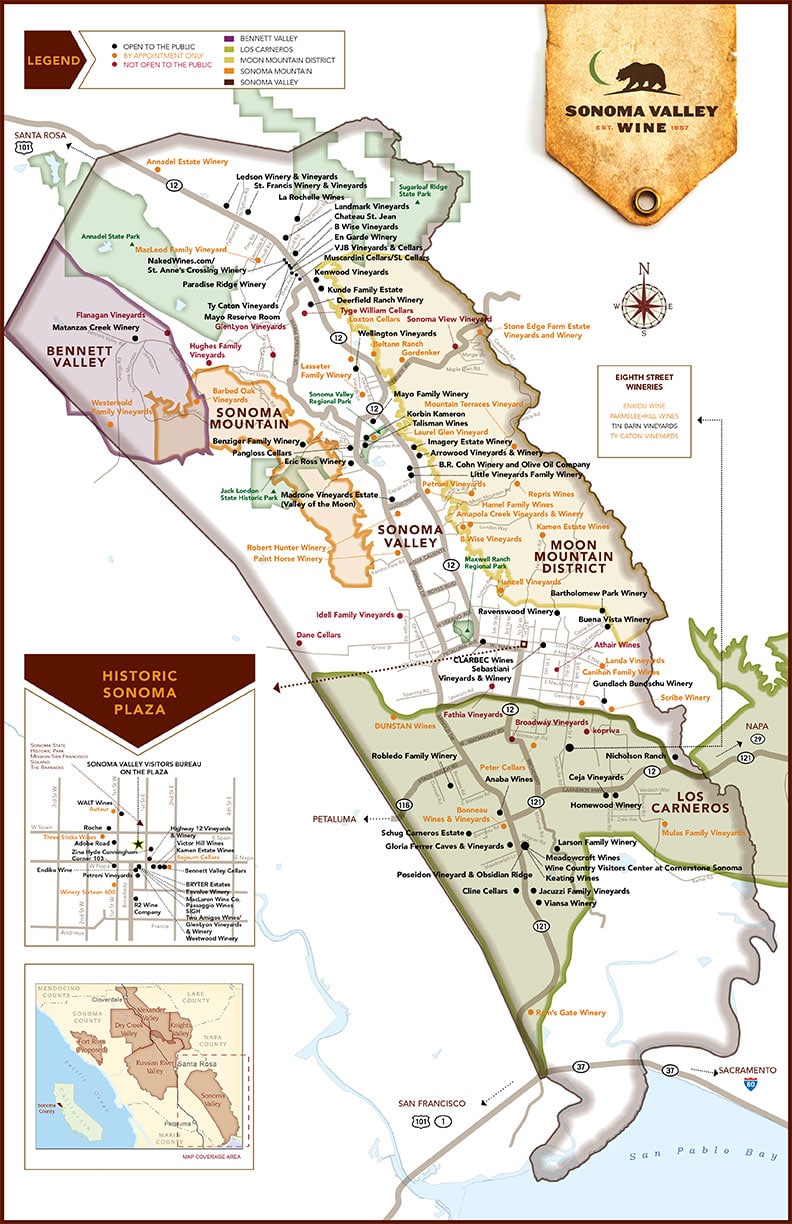 Video from Sonoma Valley Vintners
Sonoma Valley has a wine to suit everyone, from someone beginning their love affair with wine to the savvy collector. Private sit-down tastings, biodynamic vineyard tours, dog friendly wineries and some of the friendliest tasting rooms in wine country await you on our Sonoma Valley wine tours.
Favorites for Sonoma Valley Wine Tours
You could spend a few days on Sonoma Valley wine tours, getting acquainted with this great area or just stop in at a couple of wineries on your way to other viticultural areas. No matter what your desires are, we look forward to crafting a visit tailored to you.
---