Carneros wine tours… where Napa and Sonoma meet. Can't decide whether to focus your wine country tour on Napa or Sonoma? You don't have to. In the Carneros region, Napa and Sonoma come together in an epic wine country experience that's truly the best of both worlds.
Carneros was the first American Viticultural Area established with boundaries defined by climatic conditions, rather than political lines. Straddling the southern ends of both Napa and Sonoma Counties, Carneros is distinguished by the chilly sea air and waves of dense fog that drift in and out daily from San Pablo Bay. These refreshing maritime influences make its climate significant cooler than neighboring regions to the north, and provide ideal conditions for growing Pinot Noir and Chardonnay.
Winemakers have flocked to the rolling hills of this region for well over a century, with the first wineries established in the 1870s. Successful plantings of Pinot Noir ultimately paved the way for this delicate grape to become a signature of the Russian River Valley in Sonoma. Carneros Pinot Noir is known for its rich berry and distinctive "meaty" aromas, balanced by firm acidity. The Chardonnays share that cool-climate brightness, offering a clear contrast to the huge, buttery Chardonnays produced in warmer regions to the north.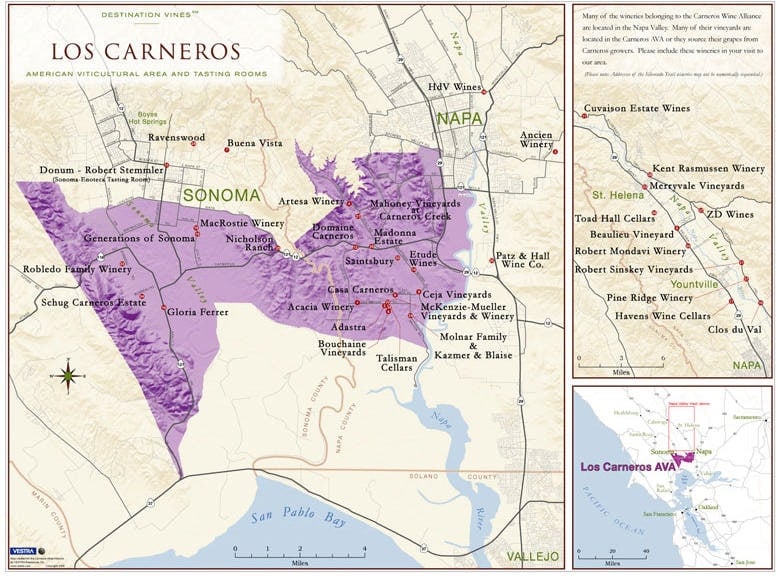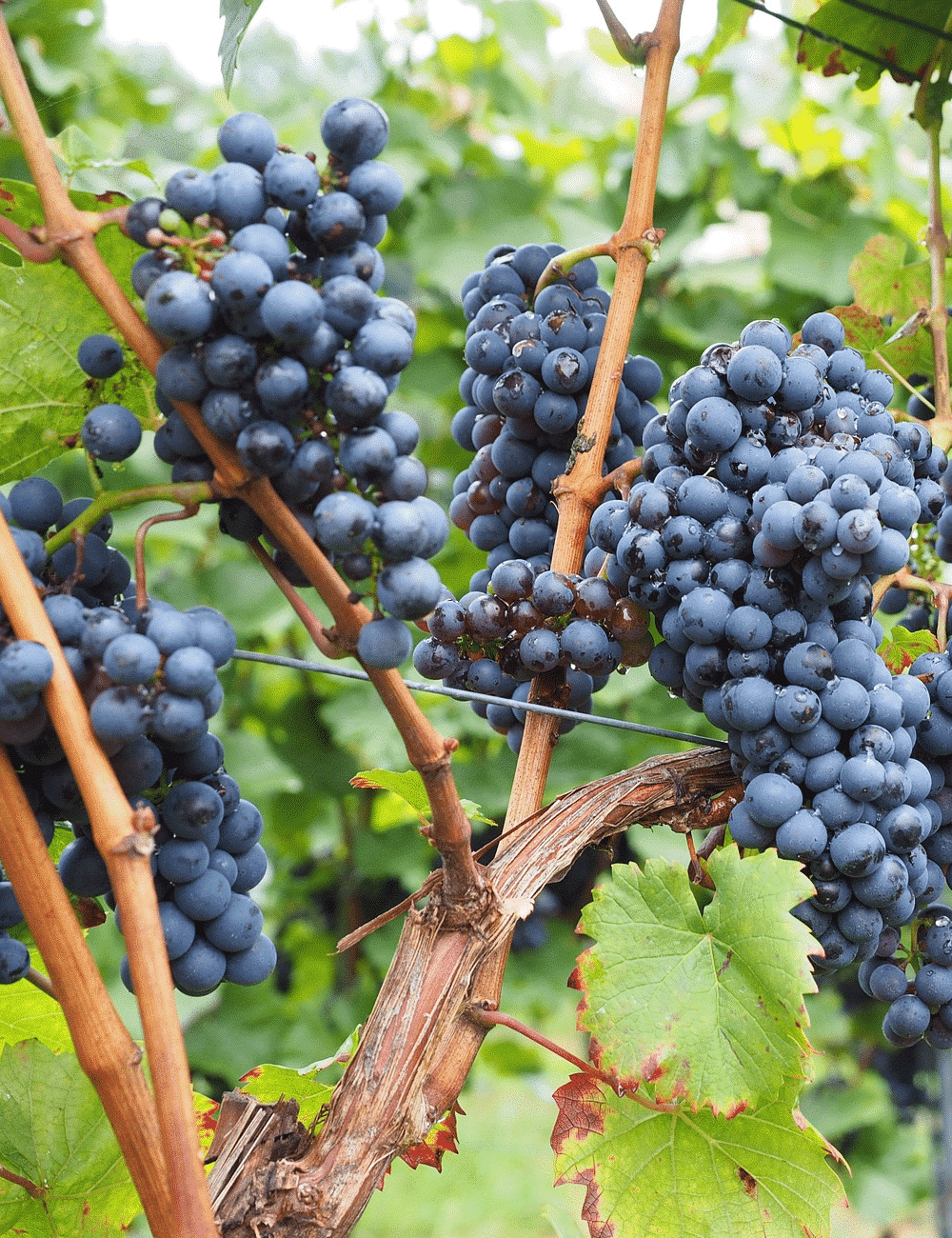 No conversation about Carneros is complete without mentioning sparkling wine, though. Because of the area's affinity for the cool-climate grapes needed to make traditional Champagne (Pinot Noir, Chardonnay, and Pinot Meunier), several large French Champagne houses took an early interest in Carneros, and today it is the heart of California's sparkling wine production. Domaine Carneros' tasting room — a replica of the Taittinger family's Chateau de la Marquetterie property in Champagne, France — honors this French legacy and welcomes many thousands of visitors to its elegant terrace each year. Many other Carneros wineries also use the traditional méthode champenoise technique to create their sparkling wines, and are proud to explain this amazing process to visitors.
With a bit of Napa's flash and a dose of Sonoma's informality, Carneros is a place wholly its own. Spend a day exploring the dozens of wineries and vine-covered hills, and breathe in the vibrant spirit of this region and its wines.
Favorites for Carneros Wine Tours
---