Sonoma wine tours… twice the size of Napa and home to California's oldest commercial winery. Sonoma's 1,576 square miles are a sprawling garden of organic produce, free-range meats, and world class vineyards. Sonoma County serves all of this up with a casual, rural hospitality you don't want to miss.
Sonoma County is home to a community of artisan farmers and winemakers, many of whom have been in Sonoma for generations. The rustic beauty and casual feel of Sonoma can throw off some people, don't be one of them.
The 60 mile coastline combined with topography, climate and soil creates wine regions that are producing world class wines. Sonoma County's iconic wineries and vineyards have earned their reputations on the world stage because their wines offer all of the hallmarks of fine wine: a sense of place, outstanding quality, consistency, and importantly, the ability to be cellared.
Our personalized Sonoma wine tours will help you sort through the very different growing regions and 400+ wineries of Sonoma and help you get reacquainted with an old favorite or discover a new gem.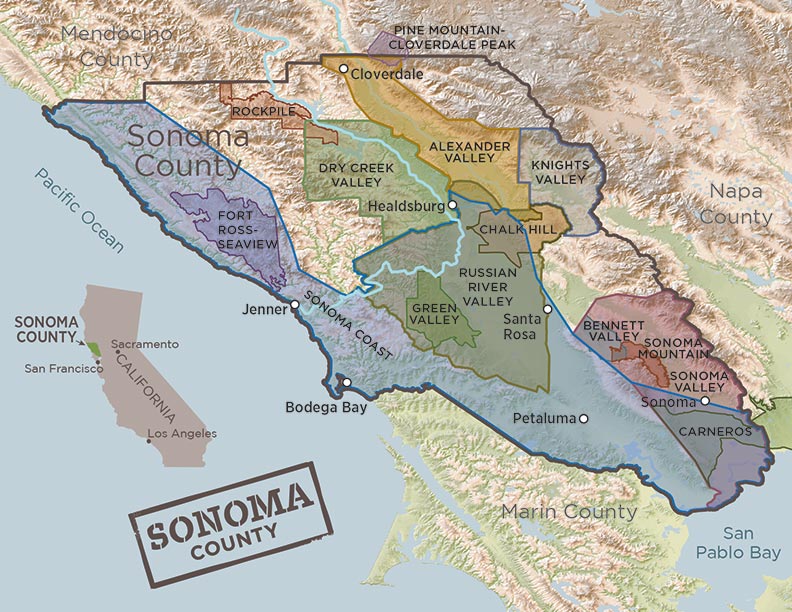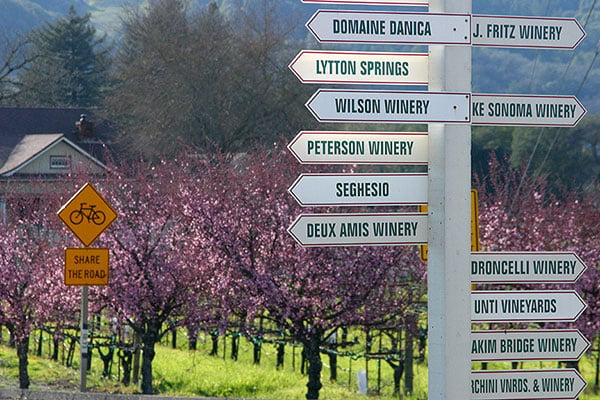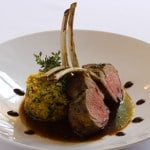 There are far more farms and ranches in Sonoma than in neighboring Napa Valley, creating a wine and food culture unlike that of any other wine region. The combination of locally produced wine, produce, foods, and chefs who thrive on working with these ingredients results in an exceptional and exciting culinary scene.
Madrona Manor in Healdsburg has a Michelin star, as does Farmhouse Inn in Forestville. But, it's local hangouts that really shine. At Underwood in Graton, you'll find artists, farmers, winemakers and tourists. The list goes on, from the trend­setting Girl & the Fig, to Boon and Diavola you can find great places with a farm to table experience in every Sonoma town.
No matter what your desires are, we look forward to crafting a visit tailored to you.
---